Michelin works with all types of business customers
Find the right tyre
You must select one of the fields
Invalid search parameter, please try again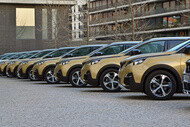 Edito lv fleets m Help and Advice
Flotte de voitures alignées sur un parking
Corporate Fleet Management
Explore our range of tyres for cars, vans and utility vehicles.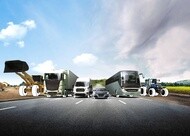 all product lines image 1
Help and advice
Tyres are the only point of contact between your vehicle and the road. Make sure you use them safely and to their full potential.
In the spotlight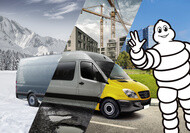 agilis gamme
gamme pneu MICHELIN Agilis
MICHELIN Agilis range
Explore the MICHELIN Agilis range of light trucks and van tyres. You can focus on your business!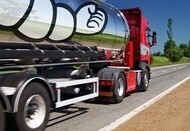 Edito visuel x multi hd d citerne Homepage
x multi hd d camion citerne rouge sur une route avec la main de Bibendum
MICHELIN X® MULTI™
Long and short journeys on all road types, the quintessential multi-purpose truck tyre.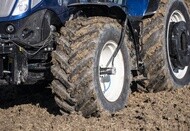 tractor equipped with central tire inflation system to ensure traction on mud and limit soil compaction
Presseveranstaltung
Pressure adjustments on-demand
Fine tune your tyre pressure with Central Tyre Inflation System
Michelin goes beyond the tyre: we believe that mobility is crucial for human progress, so we actively innovate to make it safer, greener and more effective. Our priority and firm commitment is to offer our customers uncompromising quality. We believe we all deserve personal fulfilment, and want to enable everyone to put their best foot forward and make our differences valuable assets. Proud of our values of respect for customers, people, shareholders, the environment and facts, we are striving to improve mobility for everyone.
Michelin's Commitment to Sustainability
In a world first, Michelin is presenting two tyres approved for road use, one for cars and one for busses, containing 45% and 58% of sustainable materials respectively. This is a concrete illustration of Michelin's ability to reach its ambitious goal of 100% sustainable materials in all its tyres in 2050. Michelin has been able to achieve this through a greater use of natural rubber, together with the inclusion of recycled carbon black, oils such as sunflower oil and bio-sourced resins, silica from rice husks and even recycled steel. The inclusion of sustainable materials in the development of tyres is a real undertaking of the Group, in which no compromise in performance is made and care is taken not to impact the environment in each of the steps in the life cycle: design, manufacture, transport, use and recycling.
Offering all business customers a better way of getting ahead: for more than a century, the Michelin group, a leader in the tyre sector, has provided innovative mobility solutions to professionals. Regardless of your business sector, Michelin will certainly have the tyre or service best suited to your usages and needs.
As a specialist in tyres for business use (freight transport, people transport, construction, agriculture, quarrying, port activities, vehicle fleet management, and tradesmen), Michelin always delivers an innovative response to make sure you have high-performance tyres for use on- or off-road. The Michelin Group works hard on improving traction performance, fuel efficiency, robustness, durability and soil protection to offer you the right tyre solution, thereby helping you to cut your costs per mile or simply improve your agricultural yields.
The right tyres for your business: all professionals have different expectations and needs depending on their business, in terms of their vehicles' performance, safety, traction and fuel economy. Whether you are looking for truck tyres, semi-trailer tyres, tractor tyres, tyres for your construction machines or light trucks, or tyres to fit to your light vehicle fleet, Michelin will always offer you the best way of achieving your goals. Thanks to its innovative technology, Michelin is improving tyre rolling resistance so that they last for miles longer. Michelin goes beyond the tyre to offer you a wide range of tyre cost management services suited to your fleet size and needs. Whether you are looking for tyres that can cope with winter conditions (3PMSF marking) or specialist winter tyres, our dealer partners stock our full range and offer a level of support and advice that matches up to your expectations. Michelin can also offer you a full range of retreadable and regrooveable tyres to help you reduce your tyre running costs. Use our tyre selector to find the best solution for your vehicles. Simply enter a size, a vehicle type or a use and get one-click access to Michelin's traction power! Examples of truck sizes: 315/80R22.5 – 385/65R22.5 – 445/65R22.5 – 445/45R19.5 – 215/75R17.5 – 265/70R19.5 – 315/70R22.5
Tools to make your life easier! Michelin can also offer you a full range of services suited to your needs to help you in your day-to-day business activities, whether or not you have an integrated workshop. Because unexpected vehicle downtime has a cost and disrupts your schedule, we offer solutions to plan machine maintenance: tyre inflation, switching, changing, retreading, regrooving, etc. You can also explore all Michelin's connected tyre technologies! Give your business Michelin's pulling power, the capability to keep your vehicles available in all circumstances and all weather conditions. The power of productivity and performance.
A key lever in the Michelin Group's sustainable development approach, Michelin Development offers new and growing businesses financial and technical assistance, to complement assistance provided by local economic players. Since 1990, Michelin Development has supported projects run by 1,100 firms, helping to create more than 25,300 jobs by providing equity loans worth AUD $125 billion and AUD $16.3 billion in job creation grants. Every year, Michelin Development also offers skills sharing to some 50 companies.